A

RKANSAS GAME & FISH COMMISSION


"DUMPING HOUSEHOLD TRASH PROHIBITED" DECALS
If you require the following DUMPING HOUSEHOLD TRASH PROHIBITED decals, here are the specifications:
1) Size is 10" wide x 13.5" tall.
2) Material is double-adhesive white vinyl. (specially made to stick to bad surfaces)
3) Colors are black on white.
4) Cost is $10.00 per decal in any quantity up to 10. Larger quantities are discounted. Other states available.
5) Call 800-582-1554 and ask for Patrick. Credit cards accepted along with non-profit exempt number so no sales tax will be charged.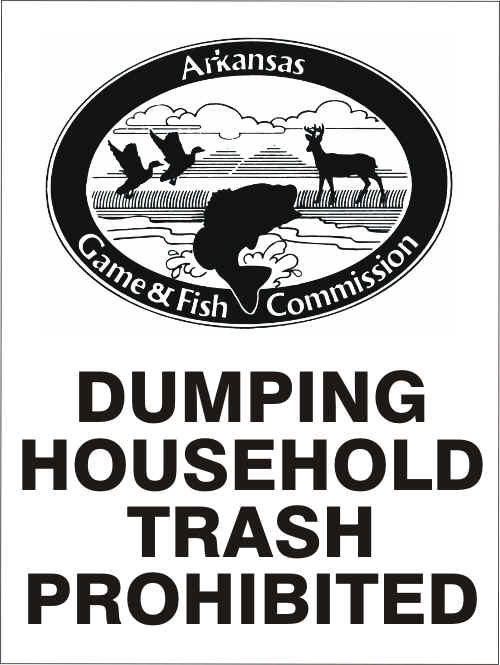 Other Products CLICK ON BUTTONS FOR INFORMATION