911 COMPLIANT MAILBOX REFLECTIVE NUMBERS
WHOLESALE FOR FUNDRAISERS
Installation of 911 numbers on a Mailbox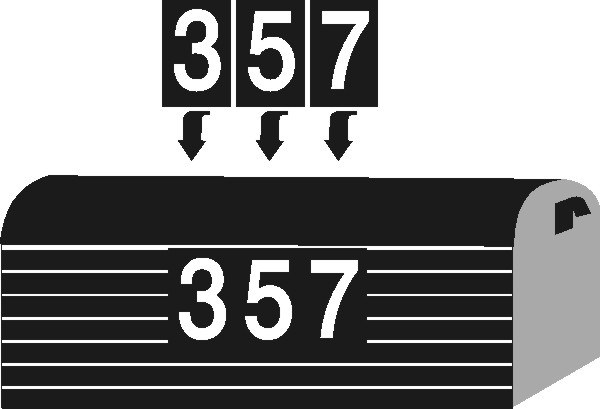 1) Clean surface with alcohol. Make sure no oxidized paint remains on the surface. (Oxidized paint comes off as a powder and is completely removed when rag comes up clean.) Remove any decals or lettering with Scraper and warm hair dryer. Remove all glue with Professional Decal Remover. Wipe surface with alcohol at least twice with a clean rag each time to remove the residue left by Professional Decal Remover.
2) Measure to center of box. Line up numbers along their top edge and tape numbers along top edge with 1" Masking Tape.
3) Peel of number backs one at a time and squeegee down.
4) Feel edges of numbers to make sure there are no edges off the surface. Pop bubbles with pin.
Other Products CLICK ON BUTTONS FOR INFORMATION